"Demolition explosive – Symposium on building blasting" started with great success at its premiere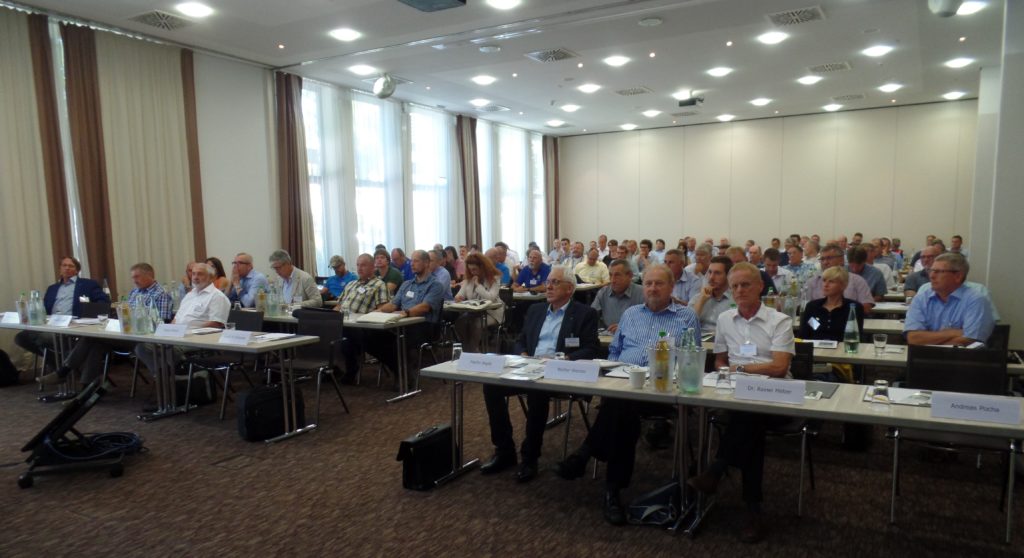 In particular, representatives of the authorities, but also other stakeholders in the industry showed great interest in the subject of demolition blasting.
Building blasting has long been a proven special method for demolition. For fear due to a lack of knowledge, blasting is often not considered as a demolition method in projects nowadays. Exactly that should be changed. The aim of this event was to take this fear away from the participants and to show them that the use of blasting technology can often make more sense than dismantling using demolition/long front excavators, as blasting is economical, safe and up-to-date.
The supporting programme on both days included various lectures, introductory with an overview of building blasting in Europe, followed by blasting strategies, quality management, various examples of blasting and many other interesting presentations. During the entire lecture period, there was also an accompanying trade exhibition in which the exhibitors presented their products and services in the field of building blasting to the specialist audience.
The positive feedback of the visitors, who praised this conference as practice-oriented, showed that this newly created symposium was a success. Also the direct exchange of experiences between the audience and the speakers as well as the informal atmosphere were very well received by the participants. In addition to the daily programme, the evening event – a boat trip on the Rhine in perfect weather – was also used in many ways for further stimulating discussions or simply for a nice get-together in a relaxed atmosphere.
Due to the positive feedback, this symposium on building blasting will certainly become the next constant in the event calendar of the German Demolition Association.