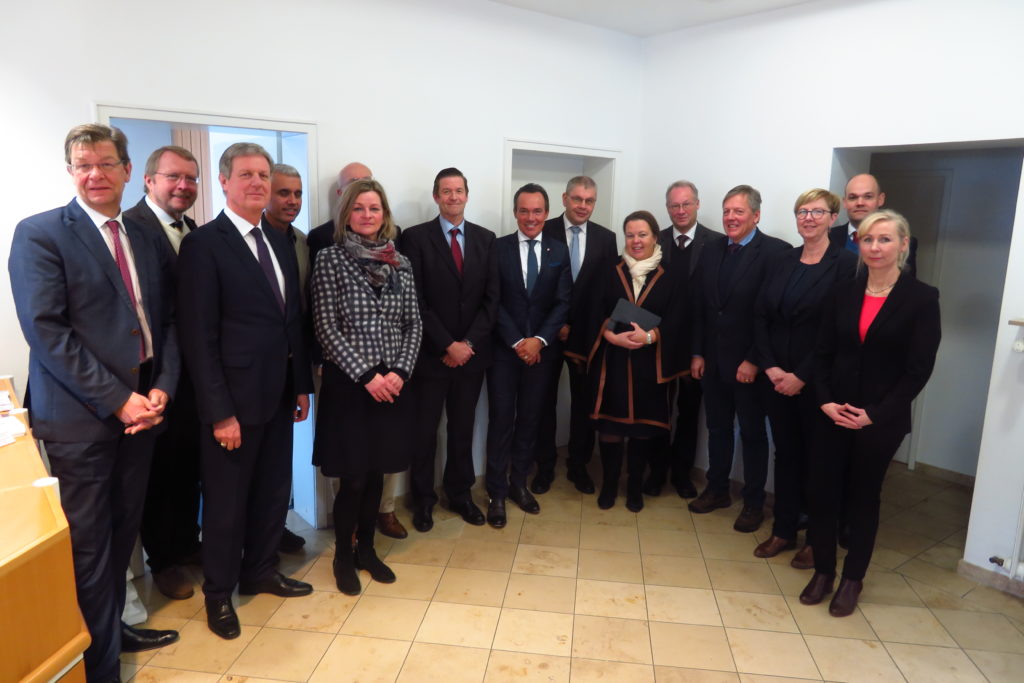 With all understanding for soil and groundwater protection, the requirements for excavated soil and demolition residues should not be increased in a way that they can no longer be recycled but only deposited in landfills. This urgent appeal was made by representatives of the associations Bauverbände.NRW,…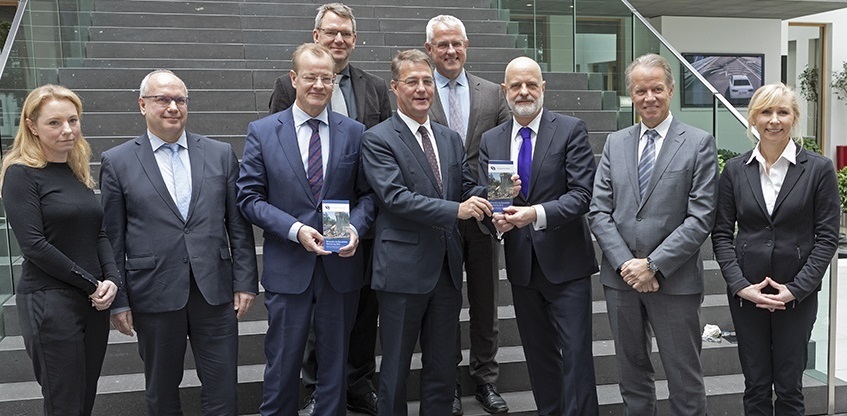 Still around 90 percent of all mineral construction waste is recycled in an environmentally compatible manner. The initiative "Kreislaufwirtschaft Bau" handed over the now 11th monitoring report "Mineral Waste" to State Secretary Gunther Adler (Federal Ministry of Construction)….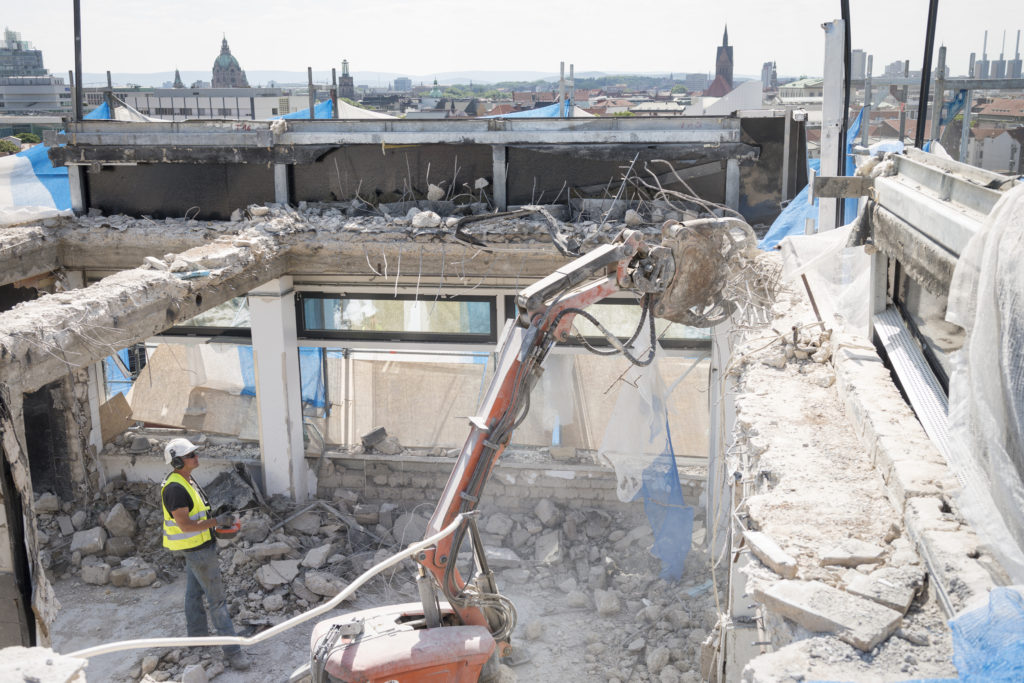 Hagedorn demolishes the German Medical Chamber's domicile with robots
Inch by inch a landmark of Hannover disappears
Hagedorn lets a landmark from a period of economic upswing disappear. Once built bombproof, to serve as an emergency hospital in case of a third World War, the four massive high-rise wings…
We apologise – but all the documents for the membership are only available in German. To find the documents in German, please click here.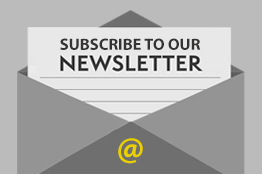 Subscribe to the DA-newsletter...