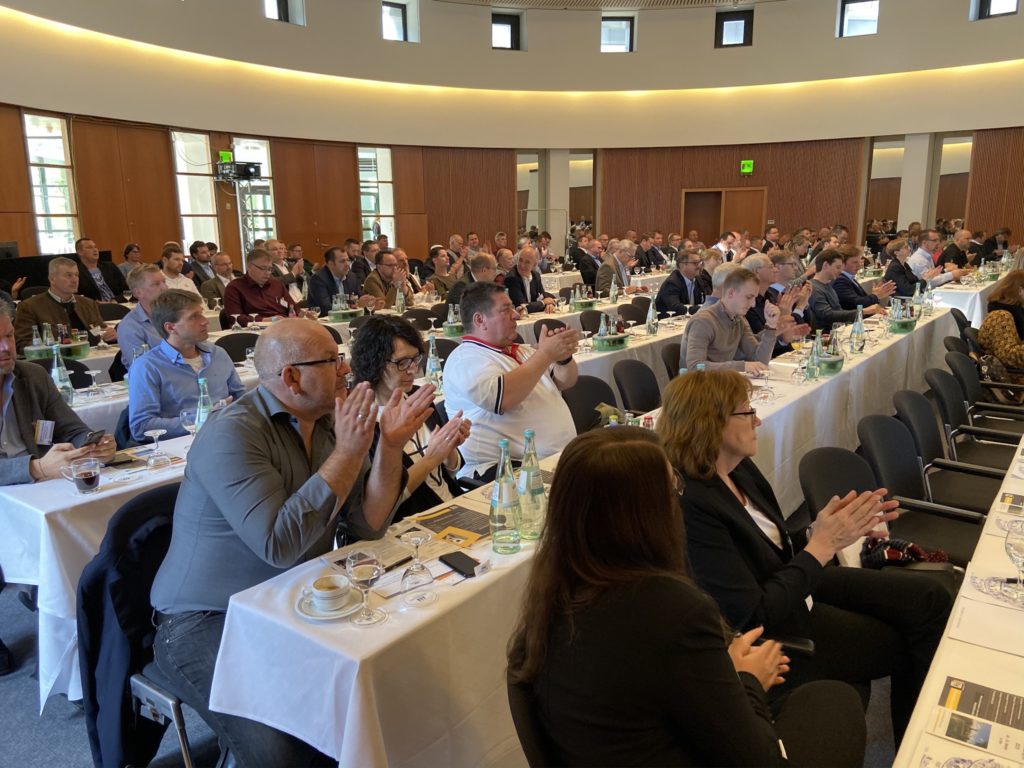 More than 230 association members came together in Ulm on the river Donau
Information about every specialist topic and the committees of the DA during the meeting of  members – external speeches about specific topics, thought-provoking impulses about mega trends and the decision whether to go with your mind…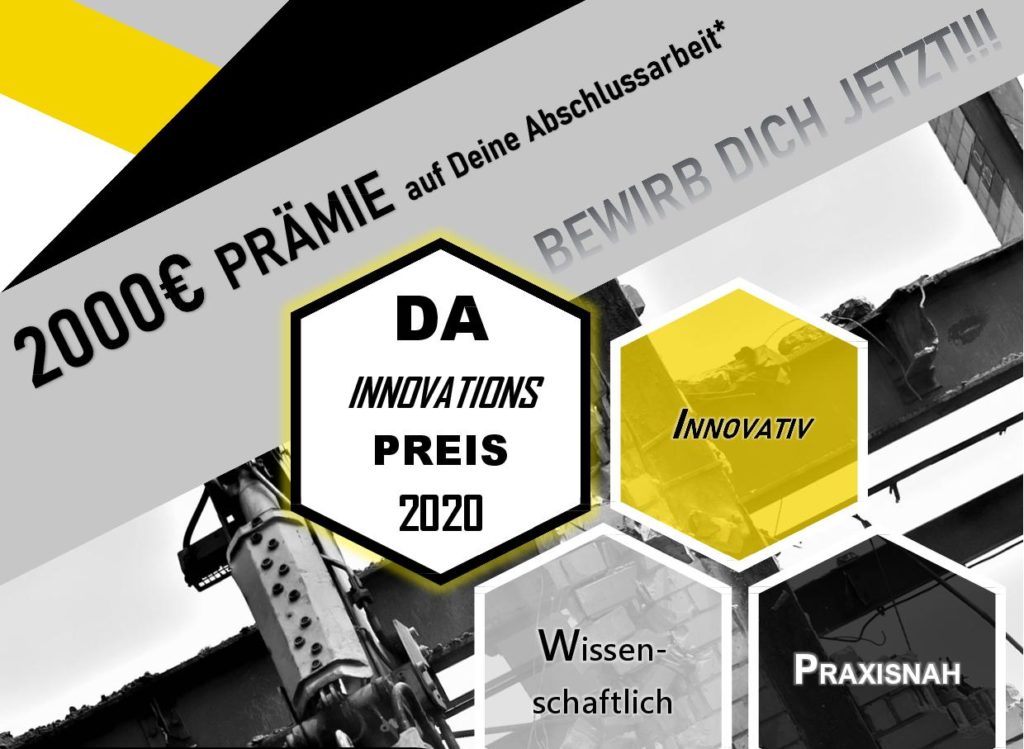 Deutscher Abbruchverband e.V. (German Demolition Association) awards innovative final degrees for the third time
Due to high participation on the DA-Innovation-Award in the last two years, also in 2020 there will be an award granted by the Deutscher Abbruchverband e.V. for final degrees, which deliver new insights into the branch….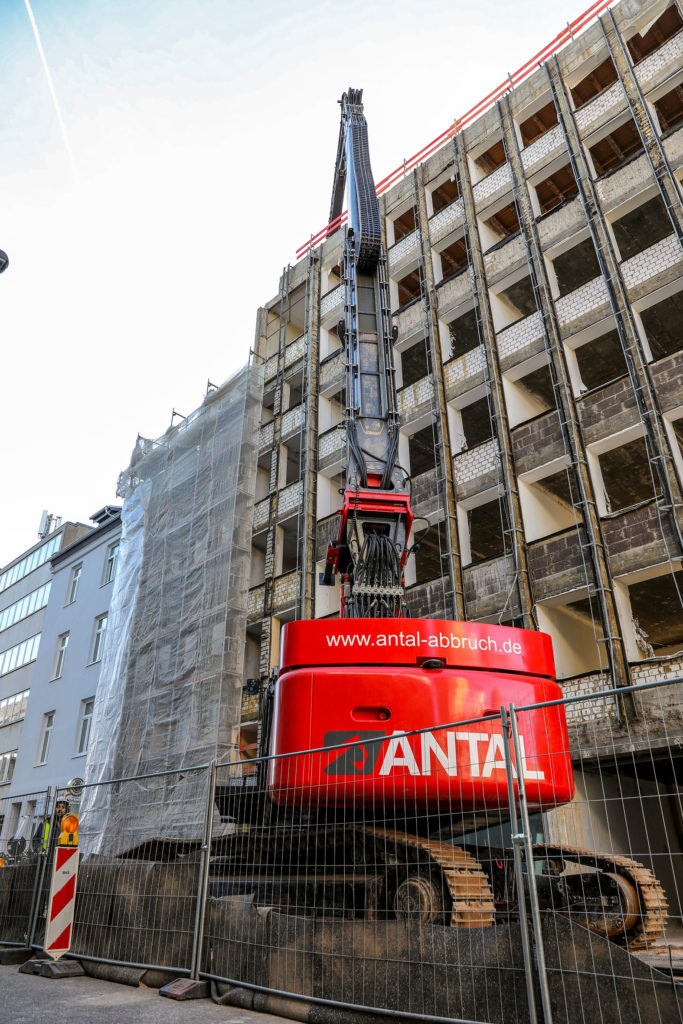 It is a demolition like many others for the Antal Abbruch & Baumanagement GmbH. Including all typical pitfalls that the dismantling of a skyscraper in the middle of Frankfurt causes.
Not three meters apart from the building passes the road of Mainz, one of Frankfurt´s…
We apologise – but all the documents for the membership are only available in German. To find the documents in German, please click here.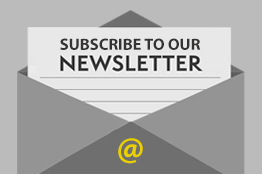 Subscribe to the DA-newsletter...