The public view of the demolition and disposal sector has already turned to positive thanks to high technical and corporate standards. In order to enhance the quality standards of the sector even more in future, it is particularly important to have a qualified training for the various professions in the demolition sector as well as intensive further training.
The Deutscher Abbruchverband (DA) – German Demolition Association – considers itself as a strong partner in the field of education and continuing education. In the year 2004, the teaching profession of "Building mechanic for demolition and concrete cutting technology" was introduced with the participation of the association. A dual course is possible for this profession since the winter semester of 2012. The DA offers regulary, industry-oriented, practical further trainings.
The Deutscher Abbruchverband promotes the training and hence indirectly also its member companies. The training organisations benefit not only from the already invested basic knowledge of their experts, but also save costs for recruitment and induction of qualified experts. They enhance the attractiveness and productivity of their company and strengthen the positive impression vis-à-vis the customers and business partners.
The three essential trainings are: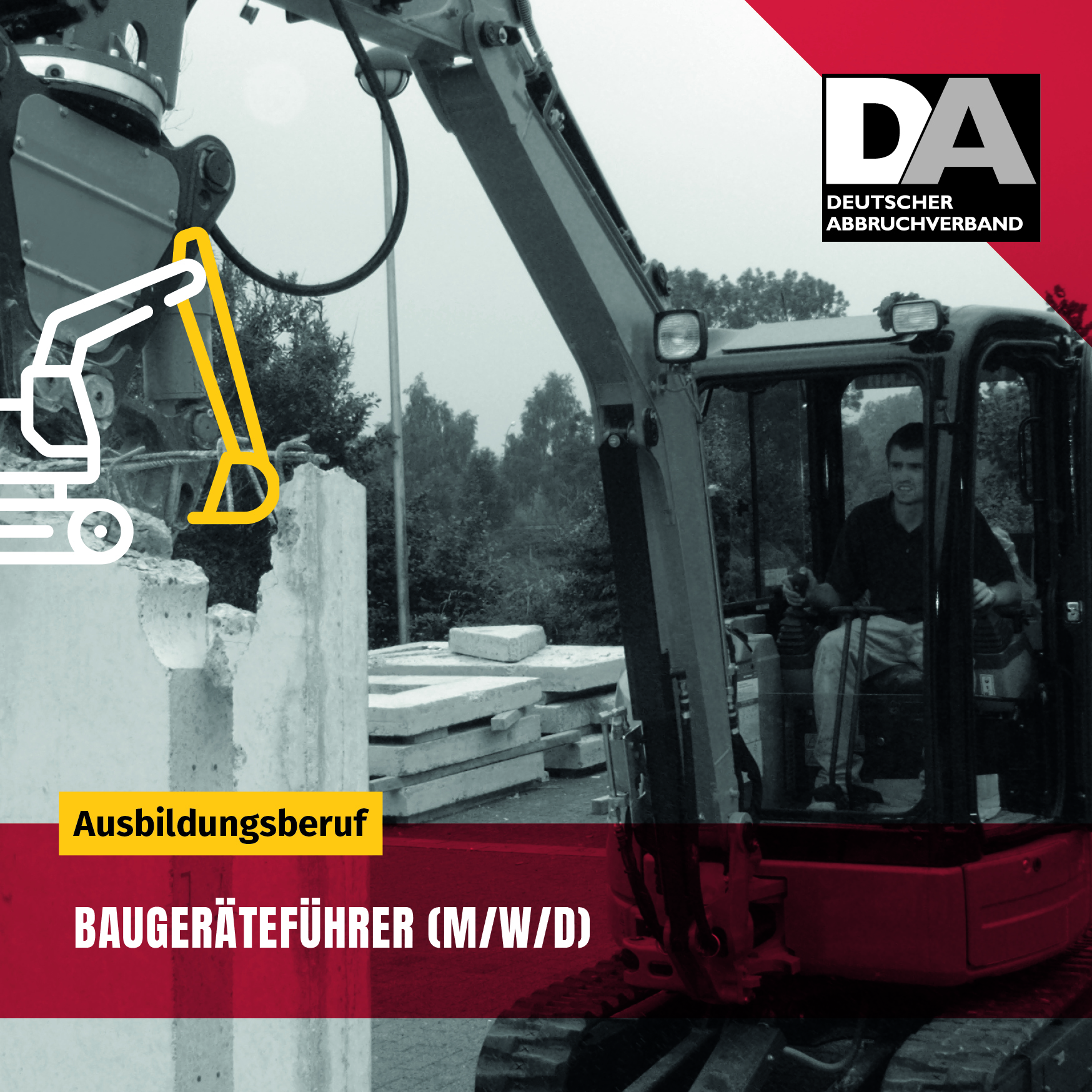 construction mechanic training (only available in german)
Download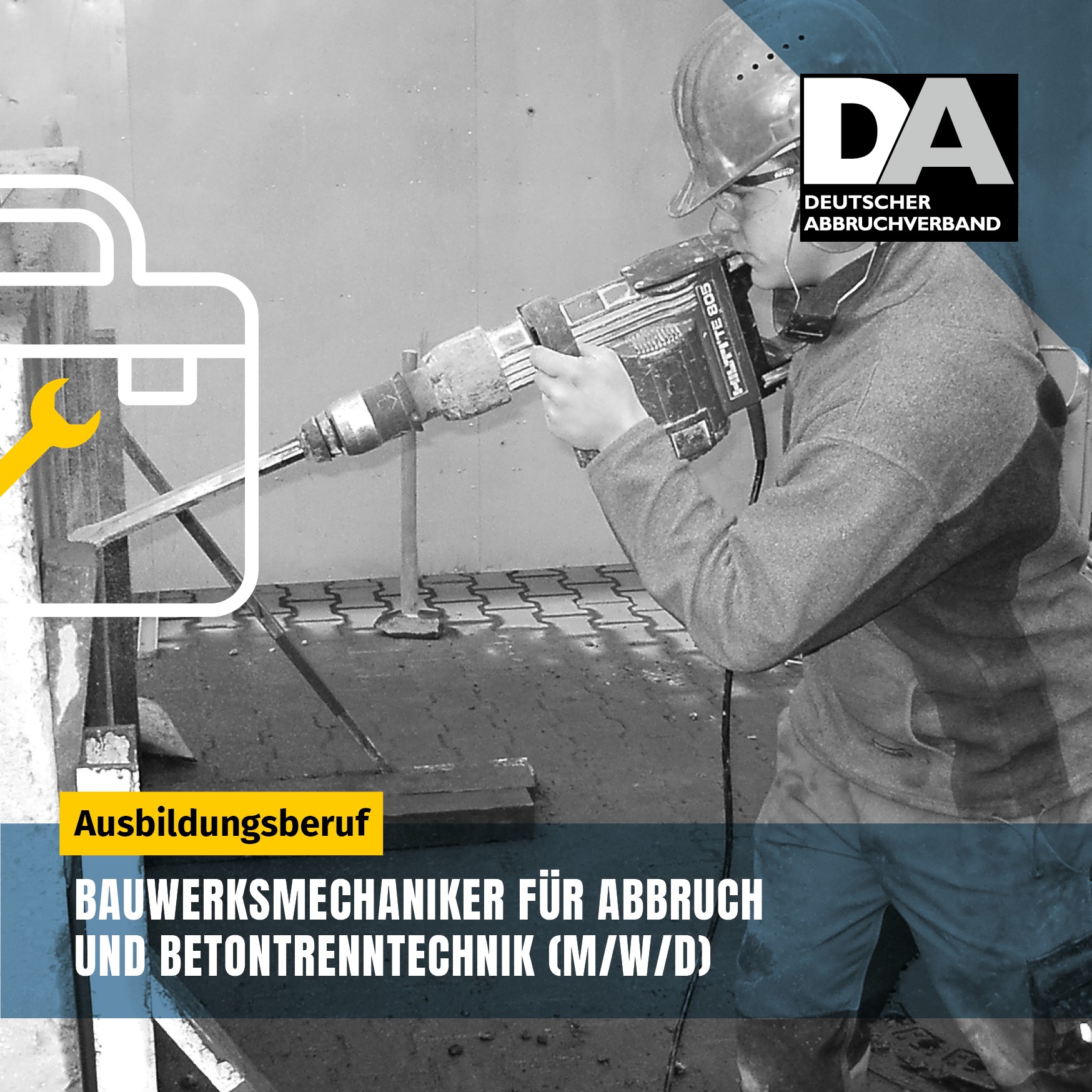 construction equipment operator training (only available in german)
Download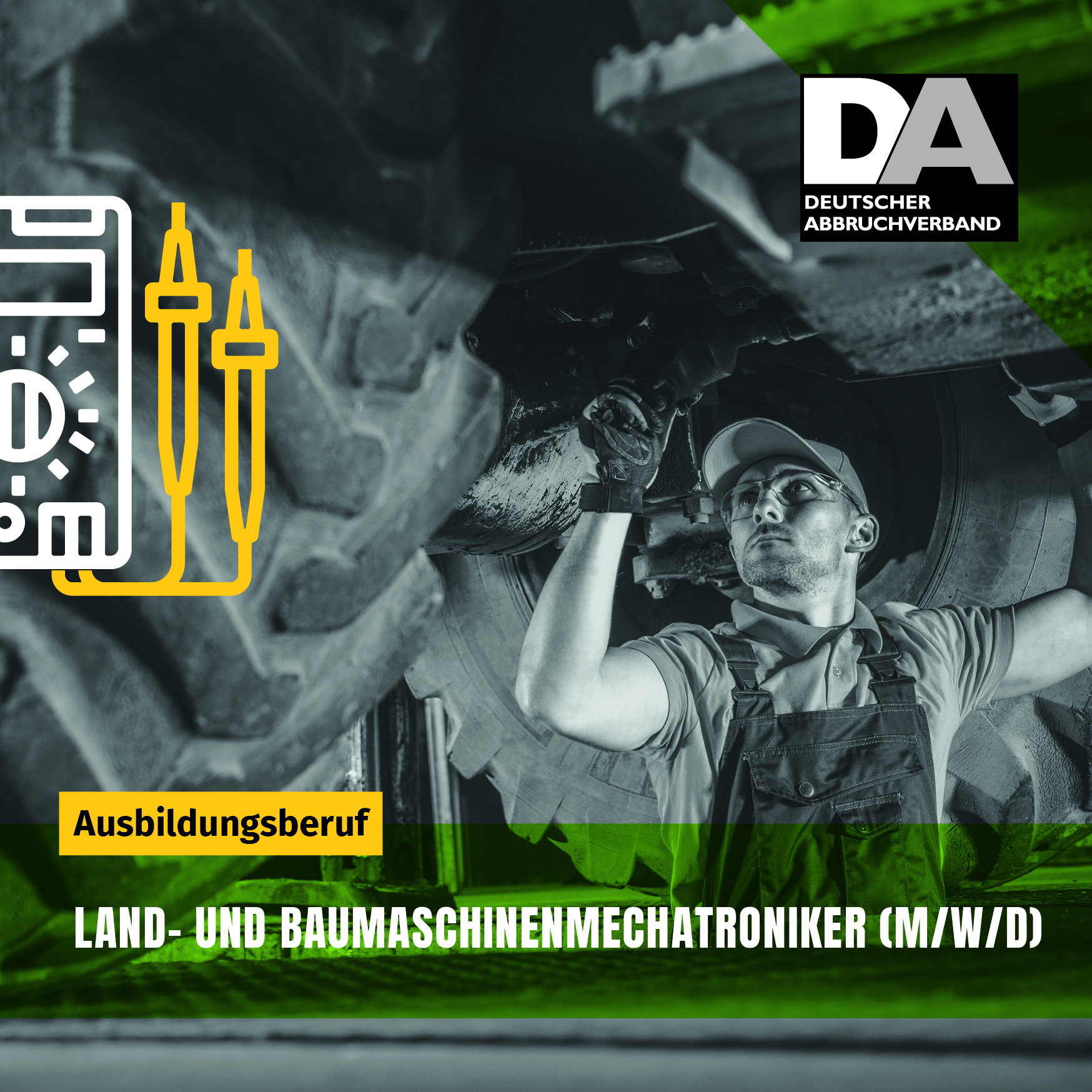 agricultural and construction mechatronics engineers training (only available in german)
Download
More information about the topic of training is given in our member area.