Within the scope of the practical days "Mineral Processing", the DA will present the recycling of building material
The IFAT in Munich is the World's Leading Trade Fair for Water, Sewage, Waste and Raw Materials Management
From the 14th until the 18th May of 2018 the world's leading trade fair for environmental technologies…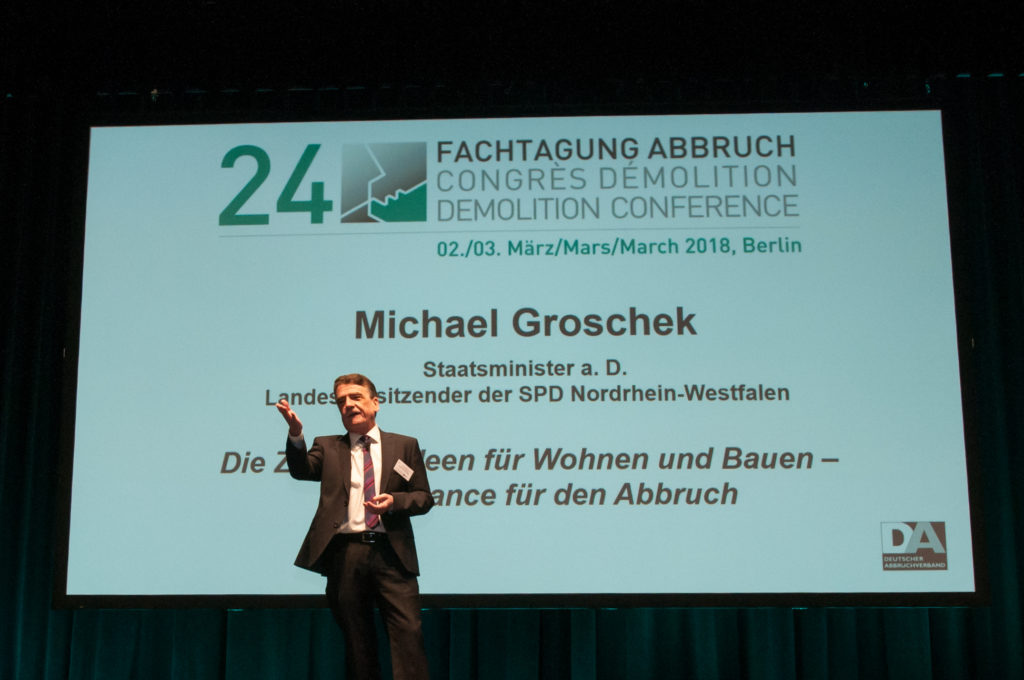 The Demolition Conference grows constantly and for this reason is heading to new shores in 2019
The 24th Demolition Conference, which was held in Berlin on Friday, 2nd of March 2018, was once again the important annual event of the industry and a full success for the German Demolition Association (DA) and all involved persons….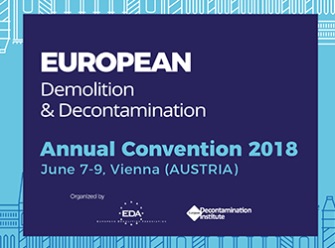 The European Demolition Association (EDA) organizes its annual congress from 7 to 9 June 2018 (in Vienna).
This year's focus is demolition and decontamination. In 2018, the EDA celebrates its 40th anniversary and looks forward to meet European entrepreneurs, manufacturers and industry associations…
We apologise – but all the documents for the membership are only available in German. To find the documents in German, please click here.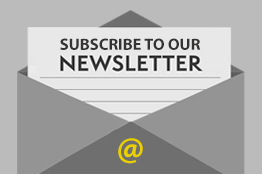 Subscribe to the DA-newsletter...